back to Fukushima | radiation | rat haus | Index | Search | tree
The following is mirrored from its source at: http://cryptome.org/eyeball/daiichi-npp8/daiichi-photos8.htm.
Fukushima Daiichi Nuclear Plant Photographs
14 April 2011
(No High Resolution format available)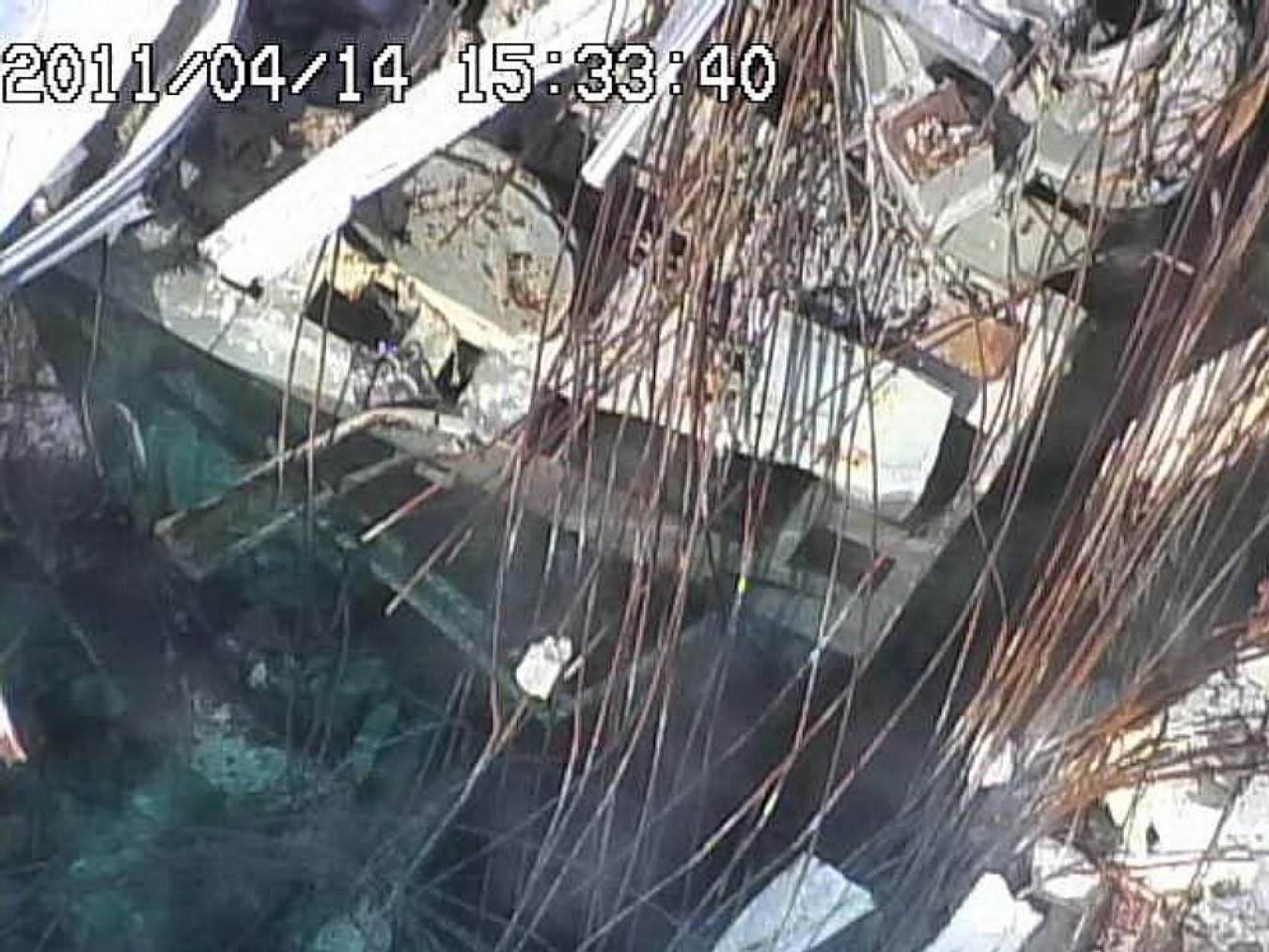 Debris covers above the surface of a spent fuel pool of Tokyo Electric Power (TEPCO) Co.'s crippled Fukushima Daiichi Nuclear Power Plant No.3 reactor in Fukushima, northern Japan April 14, 2011, in this handout photo released by TEPCO April 15, 2011. Picture taken April 14, 2011.
back to Fukushima | radiation | rat haus | Index | Search | tree