back to Fukushima | radiation | rat haus | Index | Search | tree
The following is mirrored from its source at: http://cryptome.org/eyeball/daiichi-npp6/daiichi-photos6.htm.
Fukushima Daiichi Nuclear Plant Photographs
10 April 2011
(No High Resolution format available)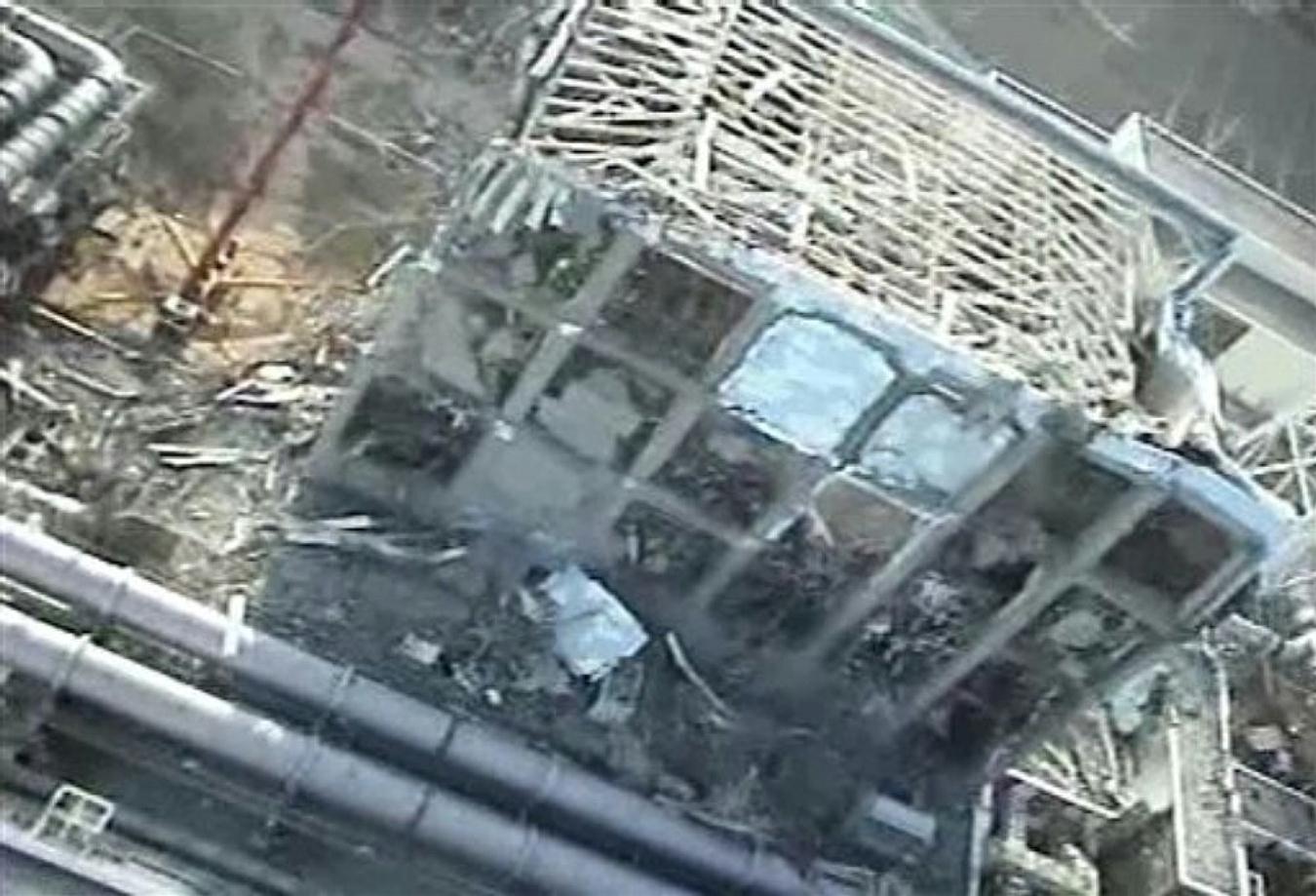 This Sunday, April 10 image taken by T-Hawk drone aircraft and released by Tokyo Electric Power Co. (TEPCO) shows the damaged reactor building of Unit 4 of the tsunami-crippled Fukushima Dai-ichi nuclear power plant in Okuma town, Fukushima Prefecture, northeastern Japan. The American drone aircraft T-Hawk made by Honeywell was used by TEPCO to inspect hard-to-access areas of the plant. The drone can be operated from six miles (10 kilometers) away and transmit video and still images.
back to Fukushima | radiation | rat haus | Index | Search | tree