back to Fukushima | radiation | rat haus | Index | Search | tree
The following is mirrored from its source at: http://cryptome.org/eyeball/daiichi-npp4/daiichi-photos4.htm.
Fukushima Daiichi Nuclear Plant Photographs
24 March 2011
(No High Resolution format available)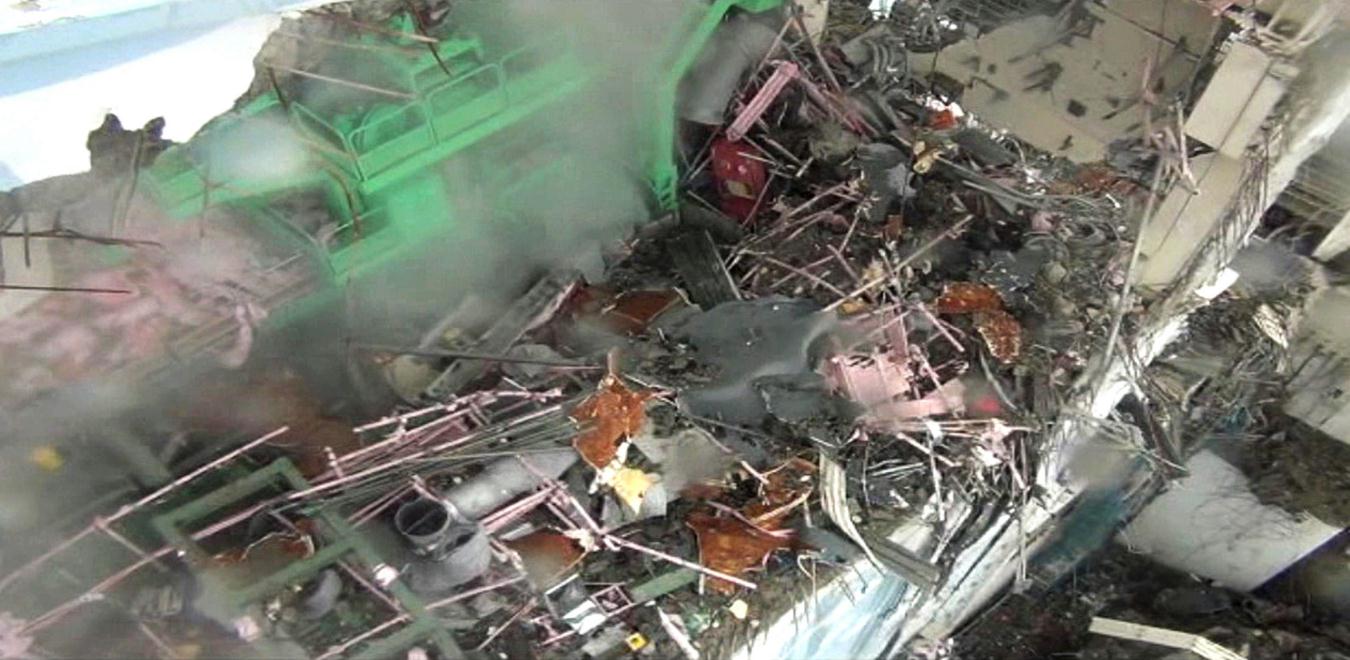 In this Thursday, March 24, 2011, photo available Friday, April 1, 2011, inside of the Unit 4 at the Fukushima Dai-ichi nuclear power plant is seen in Okumamachi, northeastern Japan. Steam comes out of debris by a crane device, in green, at the unit.
back to Fukushima | radiation | rat haus | Index | Search | tree